Andrew Greenbank
Preston Golf Club PGA Golf Professional

Greetings from Andrew Greenbank
Preston Golf Club - PGA Golf Professional


The 36 hole Scratch Medal was competed for over the weekend in strong winds and rainy conditions. We have a first time winner in Ciaran Large who shot rounds of 72 and 74 gross. And, yes he uses fitted equipment by his professional team.

Also played on Saturday was a club medal and congratulations to John Clare, Martyn Ashcroft and Mick Green who conquered their divisions. And congratulations to John Morris, Michael Hall and Geoff Kempster who won their divisions in the club stableford on Sunday.

I would also like to congratulate Naoimh Mcmahon who won the ladies Vice Presidents prize this week. Naoimh is an ex Irish girls champion with a wonderful golf swing who after a few years out of the game is re-igniting her love of the game.




Thanks again for the continued positive comments regarding my new web-site. Many of you appear to like the teaching and equipment sections and are using these to help your games and enhance your knowledge. If you have any questions about your game that you would like to discuss with your professional staff, feel free to pop into the pro shop, have a coffee with us and let us help you and your game.

This weeks video for you is - www.youtube.com/watch?v=Ft2fLuz9mF0 this will show you what you need to do if you want to win a major!


Rory did it again with a back 9 comeback and continue his run of 3 starts and 3 wins including The Open, Firestone World Golf Championship and the USPGA. If you liked Rorys USPGA outfits you can purchase these in store now!

Click on the link below for an interesting article on Rory Mcilroy's dominance in the world of golf. http://www.telegraph.co.uk/sport/golf/rory-mcilroy/11025540/Rory-McIlroys-nine-reasons-for-dominating-golf-since-his-break-up-with-his-fiancee-Caroline-Wozniacki-in-May.html

Your Professional Shop 'v' The internet and high street on price.

Following last week's price comparison section, a lot of members have popped in store and given us a positive response towards it. Here are some more examples of the how your professional shop can compete on price.

Cobra Baffler XL Irons Steel Shafts 5-SW: Professional shop £329 v American Golf £349.00
TaylorMade Jetspeed Driver: Professional shop £179.99 v American Golf £179.99
Bushnell Tour V3 Laser range finder: Professional shop £265 v American Golf £269.99
Under Armour Gimme stripe Polo's: Professional shop £42.99 v online Golf £42.99
Cobra Bio Cell Driver: Professional shop £199 v American Golf £199.99
Titleist 913 D2 & D3 Drivers: Professional shop £199 v American Golf £199.99
FootJoy Contour series shoes: Professional shop £89.99 v American Golf £89.99
Taylormade R1 Driver: Professional shop £159 v Golf Online £179.95
Titleist Lightweight Stand Bag Professional Shop £109.99 v American Golf £109.99
Cleveland 588 RTX Wedges Professional shop £74.99 v Direct Golf £74.99
Titleist SM5 Vokey Design Wedges Professional shop £97.99 v American Golf £99.99

But, please remember, the high street cannot compete with our personalised professional knowledge, advice and service.

WE ARE NOW PROMOTING A "3 FOR 2" DEAL ON ALL PUMA, CALLAWAY AND ASHWORTH POLO SHIRTS WHILE STOCKS LAST!!

Click here if you would like more information on these items.

Feature Product of the Week: Cleveland Altitude Iron -


With this hybrid-iron set, hitting the ball longer and higher has never been easier. 588 Altitude irons are fully interchangeable with 588 Mid Trajectory and Tour Trajectory Irons so you can build your perfect set. This reasonably priced iron has performed excellently on our Flightscope Technology and has been one of our bestselling irons this year. Definitely worth a try!

Andrew's thoughts - I feel this iron is ideal for the golfer who struggles with a low trajectory, strong curvature to the ball flight and the golfer needing increased yards from their irons. This iron really can make a big difference to the performance of your iron shots. On Flightscope this iron often shows increased ball speeds of upto 10mph.

Please click here to book your free fitting on Cleveland Irons or to arrange to try these irons on the course.



Taylormade Jetspeed Driver - Was £249.00 Now £179.99 Save £69.01

JetSpeed is the first-ever driver to incorporate TaylorMade's renowned Speed Pocket technology. Why put the Speed Pocket in a driver, which is already at the COR limit of .822 In this case the Speed Pocket is engineered to promote less spin. JetSpeed's Speed Pocket also offers a huge performance advantage when impact is made low on the face, where most driver mis-hits occur.

With most drivers, low impact generates too much spin, making the ball fly too high and land short. JetSpeed's Speed Pocket is engineered to minimize that added spin dramatically, to give you more distance. You'll get a noticeable boost in power when you catch it thin.


TaylorMade Jetspeed Fairway Woods and Rescue Clubs

FW WOOD: Was £179.00 Now £139.99 Save £39.01/RESCUE: Was £139.00 Now: £119.99 Save £19.01

JetSpeed fairway woods and Rescue™ clubs each incorporate a radically redesigned Speed Pocket that's smaller and accounts for less weight while remaining just as efficient at boosting the speed of the clubface.

Think of it as an afterburner for your ball.

Unlike the Speed Pockets in our previous fairways and Rescues, which were empty, JetSpeed's is filled with polymer to keep debris out and absorb unwanted vibration without slowing down the clubface.

NEW PRODUCT'S ORDERED


Recently we have placed an order with Callaway that will allow us to introduce the new CALLWAY V SERIES DRIVER & FAIRWAY WOODS which will arrive in store shortly after the release date.

The entire new line of woods contains what Callaway calls, "speed optimized technology," which means they're made to swing faster than any Big Bertha clubs to date.
This is accomplished through the use of lightweight components, an improved aerodynamic clubhead design, and lightweight shafts and grips.

Read more: http://www.golf.com/equipment/callaway-big-bertha-v-series-driver-and-fairway-woods#ixzz3ANm1pRXu





Peter Finch Update: GET INTO GOLF

Calling all members to get your, friends, family, partners and parents into golf. We will be doing GET INTO GOLF sessions for just £5 per hour* (50 Balls for session offered at £2) Sessions will be designed as a pathway to playing on the golf course.

Five sessions will be just £25

Dates and times:
Monday's : 7pm until 8pm & 8pm until 9pm
Thursday's: 11am until 12pm
Saturday's: 9am until 10am until 10am until 11am

If you know of anybody who would be interested in our GET INTO GOLF sessions, please contact the shop on 01772 700011 or why not bring them along to their first session and receive a FREE basket of range balls.

Junior Summer Camps - Preston Golf Club Every Thursday in August - 9am until 4pm#

Junior summer camps will be held at Preston Golf Academy. Drinks and Snacks provided. Equipment & Facilities provided.

Note: A packed lunch will be needed for lunch or money to buy lunch from the clubhouse.

Sessions will be available in 3 different hourly blocks between 9am until 4pm. When you would like to come between the start and finish is entirely upto you.

Session blocks will be: 3 Hours: £22.50 5 Hours: £30 7 Hours: £40

We look forward to seeing you all during the summer holidays. If you would like to book your son or daughter onto one of our summer camps please contact:
Academy on 01772 700022
Mobile: Peter on 07595190832
Email: peter.finch10@googlemail.com




Recently James has completed the first year of the PGA Training programme and will start the second year of the course in October, gaining a vast amount of knowledge which will help develop good coaching methods. James has also been helping with the junior development programme which he has fully enjoyed, watching the juniors improve their golf on a weekly basis. He will continue to gain knowledge and progressively start giving more tuition as he progresses through the PGA Training programme.




Wednesday 20th Aug 6pm - FREE Shortgame Q&A and practice with Andrew around the chipping green. Places limited to 8, please book via this email.
Friday 22nd August -Flightscope Friday. On this day I will be offering members FREE Flightscope fittings to members. Please book your space via this email.
Monday 1st September Cobra Demo Day 4pm-8pm (please book your free 30 minute via pro shop)
Par 5s; play smarter, and score better
Make a turn for the better: Part 1
An easy thing to say, but in the heat of battle it's not uncommon to lose focus and make mistakes with yardages. You don't have a caddie to pace out distances and offer advice. However, GolfBuddy's WT4 watch can act as that calming influence, giving you accurate yardages at a glance.
FIXTURES
Make a note of these dates in your diary

RESULTS
Who has been amongst the prizes this week?

LESSONS
Book a time and let us help your golf game

TIPS
Instruction to help you enjoy better golf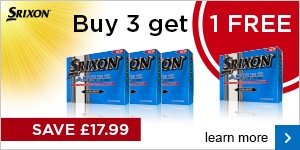 Contact us
Preston Golf Club
Fulwood Hall LaneFulwood
Preston
Lancashire, PR2 8DD

Tel: 01772 700022
Fax: N/A
Join Our Mailing List
Please click here if you want to stop receiving emails from

Andrew Greenbank