Preston Golf Club
Preston Golf Club, a must play Lancashire gem, is situated in the Fulwood District of Preston. It was established in 1892 and modified by famous designers such as James Braid, Harry Vardon, Alistair Mackenzie and Sandy Herd over the years.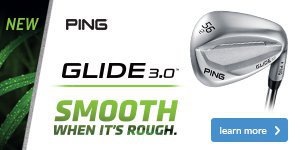 The most beautiful shot in golf
If we were to ask you this question what would you say? We think some of you would say the 'Tiger stinger' but a good proportion would say the pitch shot that takes a couple of bounces before stopping to a halt. It looks sensational but how on earth do you play it?